National sovereignty belongs to the people who exercise it through the President of the Republic and the members of the National Assembly or by referendum.
The President of the Republic is at the summit of the State. He is elected by the entire nation and he incarnates national unity.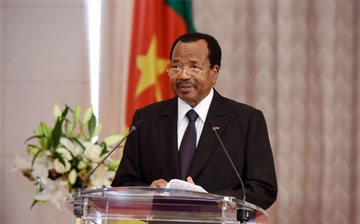 His Excellency Paul Biya was born on 13 February 1933 at Mvomeka'a, Meyomessala Subdivision, Dja-et-Lobo Division, South Province. President Paul Biya is the second President of the State of Cameroon. He assumed office on 6 November 1982 following the resignation of President Ahmadou Ahidjo. President Paul Biya is married and has three children.
Read more...